Issue 1: Cannabis & Quarantine
Thoughts on pot, the pandemic and the beauty of boundaries by Kelli Lynn Grey.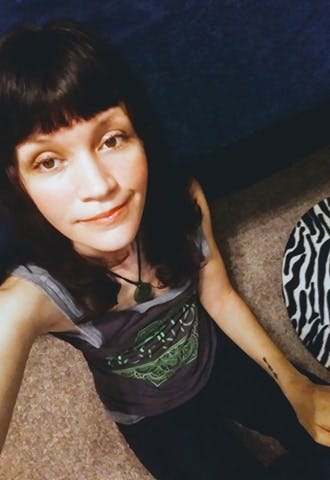 Two weeks into the COVID-19 quarantine in Georgia, I'm dealing with a debilitating toothache. My daughter's virtual communities and art supplies are keeping her sane. Meanwhile, my autistic, verbally limited son recently declared that he loves games, toys and math. Across town, my 63-year-old father is blithely setting up a garden. Outside US borders, my children's father is navigating the pandemic within Costa Rica. Last year we finalized our divorce, and this year we are completing a major chapter of the instrument business we own together. I have cancer. Life is strange.
I've been attempting to lean into writing, activism and my penchant for magical thinking to help me navigate 2020, but nothing has really taken hold. I've had the feeling that I needed to wait. A shift was coming. Now, it's here. Regardless of how you view it, COVID-19 has already forced unprecedented change across the world, and it will have a lasting impact not just on global politics and economics, but also on the way we approach death and process grief.
What role does cannabis have in this? For many, it's the key to managing quarantine- fueled anxiety, as well as to wrapping our minds around the idea that it's natural for life-as-we-know-it to change. From a political perspective, cannabis reform happens to overlap with some key issues onto which COVID-19 shines a light—the need to release and de-stigmatize non-violent prisoners, the need for healthcare reform, even the potential downfalls of capitalism itself.
However, one of the most immediately compelling cannabis issues highlighted by COVID-19 is boundaries. As shelter-in-place orders blur the lines between home, work and school, they also invite us to re-imagine the boundaries of our cannabis use. It's an opportunity to evaluate our personal line between using to be more present and using to escape. It's also a time to evaluate how open we are when it comes to discussing cannabis with our children.
Personally, I resist the notion of absolute right and wrong. Instead, I think all actions have consequences, the weight of which always depends on the circumstances. For this inaugural issue of The Seed, I'm sharing links to the stories within which the authors explore their personal boundaries with cannabis. I'm also linking to an insightful podcast in which Broccoli Magazine's Mennlay and Lauren provide a global perspective on the intersection of pot and the pandemic.
Until next time—stay home and stay safe. If you liked this, pass it on.
Pictured above: Me in quarantine, rocking a tank top from Colfax Pot Shop, the first dispensary I ever visited in Denver, CO. To read more about that trip, click the link right here.
---
Weed + Read This Week:
I'm a Marijuana Addict, and I'm Okay with It: Evelyn Martinez, Invisible Illness
I Do Drugs: Timothy Kreider, Human Parts
On Honesty, Weed & Parenting: Amber Fraley, The Bigger Picture (Part 1, Part 2)
---
And then click here to connect with the Last Prisoner Project & sign their petition to mitigate the effects of COVID-19 within incarcerated communities.
---
Content of The Seed will always be free, but tips via CashApp, Venmo and/or PayPal are welcome. Curious about the other projects I'm developing outside the world of cannabis? Head over to The Grey Way and sign up to stay in touch.